PRODUCTS
Top Marmoline Products
A selection of our tops. Applied in thousands of residences, offices, public buildings, known for their quality and efficiency. Marmoline building materials add value to your projects.
Send us your questions for any building technical issue and we' ll come up with the adequate solution!
This column is made for you. You can contact us, talk to our material experts, comprehend better which products you need and how those should be applied in your own case. Marmoline products are being questioned and tested everyday on the jobsite, on action. Try them too.
VELVET DECO SUPERIA
A unique decoration choise!
Velvet Deco Superia  is a decorative micro cement coating system that gives unique surfaces with the least possible expansion joints, with excellent resistance to time and usage. Modern design, single surfaces on floors and walls, and a properly combined palette of 150 colours create spaces of unique style. It is characterized by high resistance to abrasion and stress, while with the use of suitable varnishes protects the surface from dirt, oils, etc.
Read more
MARMOLINE MONOSIS
Certified External Thermal Insulation System 
For ideal microclimate during both winter /summer
MARMOLINE MONOSIS is a complete, certified external thermal insulation system of buildings (old and new), adapted to the extremely special Greek climatic conditions, due to which in many parts of the country we encounter intense cold in winter and very hot in summer.
Read more
Solutions

Marmoline

For every issue you come upon to, concerning your building, regardless whether it is home, office or other professional space, there is an answer. The Marmoline R&D department in close cooperation with the company's technical engineers has created a solution tank ready, to give you answers that will releave your mind. Look for your own case and solution.
COMPANY
MARMOLINE stands out
Since 1998 Marmoline constantly invests in the development and production of building materials characterised by solid quality, friendly applications, durability and value, thanks to 3 important pillars: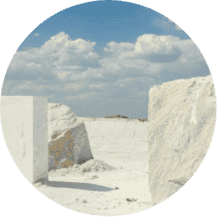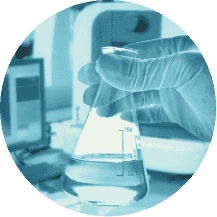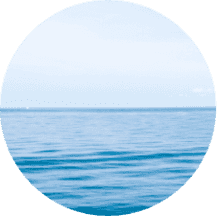 High quality raw materials
We insist on selecting high quality raw materials for all our products. They go through repeatedly checks and tests in every receipt and production. Worht mentioning among those the top quality Dionyssomarble marble powder offering its unparalleled characteristics of strength and whiteness in Marmoline ready plasters and adhesives.
State of the Art R&D Lab
We invest in people, in knowledge and in technology. A contemporary, ultra modern R&D lab, with state of the art tech equipments, is daily focussing on developing new products in the market as well as revised, improved ideas of our best sellers.
Marmoline, a greek brand
100% per cent greek, Marmoline, has contributed to a plethora of emblematic buildings in Greece. We strive to supprort the local production, labour, raw materials and stores. At the same time our brand, products travel under the greek flag, through our exports to the whole world.
PROJECTS
Big projects supplier
Since 1998, Marmoline has been contributing with its products to the completion of a variety of emblematic constructions that mark the evolution of Greece and its entry into the new millennium. Marmoline's products and silos has created a tradition in support of major projects and continues in this process.
What they said about our products
SUPER 100
"
Marmoline tile adhesives are really good and applied easily. They combine profit with an excellent quality. Well done MARMOLINE!
FP 140
"
Two decades of working together, many successful projects. We set apart Marmoline for the excellent products' quality and impeccable cooperation. Their products speak for themselves.
Stamatis Vakrinos
Hardware store
MONO SV 100
"
For many decades I have been applying to various projects Marmoline plasters. Through its wide range I choose each time the appropriate products, depending on the variant project needs. One thing remains constant in all products. The high quality. Because Marmoline actually does what it promises.
Dimitris Giannikapanis
Civil Engineer
VELVET DECO SUPERIA
"
The Velvet DECO SUPERIA pressed cement system stand me in good stead in every microcement application. Durability, ease of application and unique result, extremely smooth and soft. I recommend it anyhow!